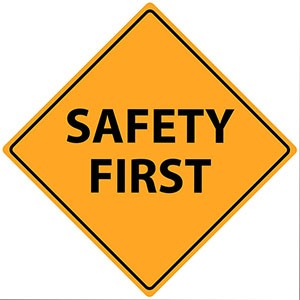 Independent Construction understands that Safety is Everyone's Responsibility and it is our goal to maintain a safe work environment for all our employees as well as the general public, free from hazards, and complying with all local, state and federal laws.
Through continuous training, our Safety Department strives to ensure that all of our employees are working safely and efficiently. Employees are provided a wide breadth of supplemental training, such as Cal/OSHA, MSHA, Quality Control, HAZWOPER, Confined Space, Hazardous Materials and Competent Person Training, First-Aid/CPR, and Traffic Control procedures.
Our emphasis and dedication to safety is validated by one of the safest records in the industry, and is reinforced by our commitment and participation in numerous industry safety associations.